Ah, spring. It's the time of the year when nature starts to come back to life and we can finally enjoy the warmer weather. And what better way to take advantage of all that spring has to offer than by enjoying the best places to walk?
Walking is one of the most popular ways to exercise and it comes with plenty of benefits, like improving your cardiovascular health, strengthening your bones and muscles, promoting weight loss and improving your mood.
The Upper Cumberland is home to some of the most beautiful scenery in the country, and there's no better way to experience it than on a walk or a scenic hike.

Whether you're looking for a peaceful stroll through the woods or a more active ramble over a forest trail – or even an urban hike around one of our cities, our area of Tennessee has something for everyone.
So put on your walking shoes and get ready to explore. We'll discuss some places to walk, but first, let's take a look at some of the benefits of walking.
What are the Benefits of Walking?
We all know that we should sit less and move more, but sometimes we come up with a long list of reasons why we don't. (I don't have time, it's too hard, it costs too much, I don't have the right clothes). But walking? It's an easy addition to your daily routine and a low-cost way to start. Plus, it's easier on the joints than some activities, making it accessible to a broader range of people.

Even a light walk yields benefits but challenge yourself to walk briskly (to the point where your heart rate increases). Keeping up the quick pace will help you meet the current physical activity guidelines which tell us that adults need at least 150 minutes of moderate physical activity every week. Broken down, that's just five days of brisk 30-minute walks each week. But don't stop there! If you walk faster for longer periods, the benefits increase.
Walking helps your health in many ways. Here are a few of the top health benefits:
Regular walking improves your health by lowering blood pressure and increasing your general fitness level. These changes reduce the risk of diseases like heart disease and diabetes.
Walking can also help you lose weight or maintain a healthy weight, another essential part of overall health.
Walking strengthens your bones and muscles. This is important because our bones and muscles tend to weaken as we age. Walking can help prevent or slow down the process of degeneration.
Walking also benefits your mood by releasing endorphins that improve sleep quality and boost feelings of happiness. Walkers are also less likely to experience depression or anxiety than sedentary people.
Additionally, walking has been shown to improve cognitive function and memory.
Now that we've looked at the benefits, let's take a look at some places to walk

Upper Cumberland Walks and Hikes
Walking means different things to different people. Some immediately think of a leisurely walk through a park on a sunny day. Others might imagine a more adventurous hike up the side of a mountain. No matter what your idea of a perfect walk is, the Upper Cumberland, from Algood to White County, has a walk or hike just waiting for you!
You don't need to leave the city to take a walk. Explore your downtown, a local park or even your neighborhood. And what about a walk break around your office? The view is much different than the view from your car. If you want variety, walk around a neighboring town.
Tennessee Central Rail Trail is a 4.2-mile trail between Cookeville and Algood. Walk it all or turn around mid-point and head back to where you started. The terrain is rated easy and is kid-friendly but watch for bike traffic.

Sparta offers another city walk at the South Carter Street River Park. The South Carter trail is part of the larger Calfkiller River Trail, an all-paved trail that features a pedestrian bridge and an easy walk along the river.

You can find the Meditation Hiking Trail in Crossville. Just short of a mile, this easy wooded walk is kid-friendly, and dogs are allowed on a leash.

For those wanting to walk further into nature, Tennessee's State Parks are a natural choice.
The Edgar Evins State Park in DeKalb County has 12 miles of trails. Take your pick from a short stroll or a more hearty hike. Trails range from easy to difficult.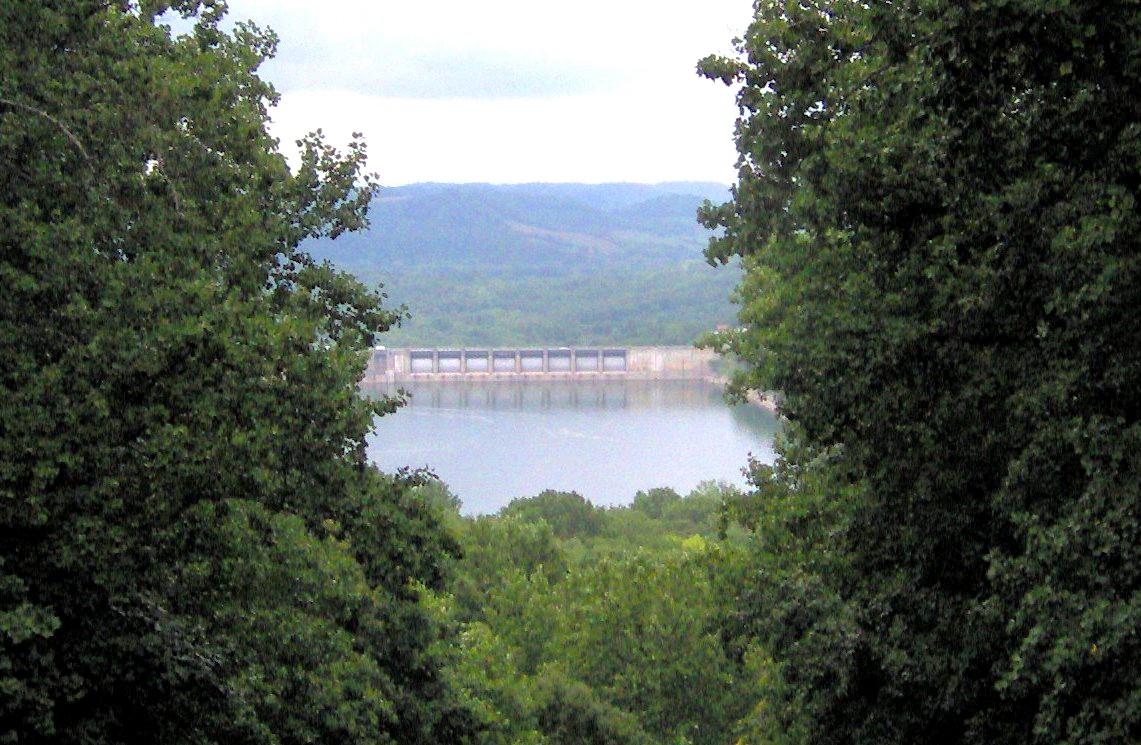 The Highland Rim Nature Trail is a 1.25-mile loop. This trail is noted for its scenic views, wildflowers, native plants and wildlife. However, this diversity comes with a price. The terrain gets steep (rated moderate to difficult), and plant growth may cover trail markers. Suggested for more experienced hikers.

For younger hikers and the young at heart, try the Storybook Trail. This .4-mile walk, showcasing a nature storybook theme, was designed to get kids interested in reading. It's also an opportunity to spend quality time with kids outside.
The Pickett CCC Memorial State Park is just a short drive from Jamestown. The park has several short and easy hikes but also moderate-rated hikes and trail lengths up to almost 8 miles.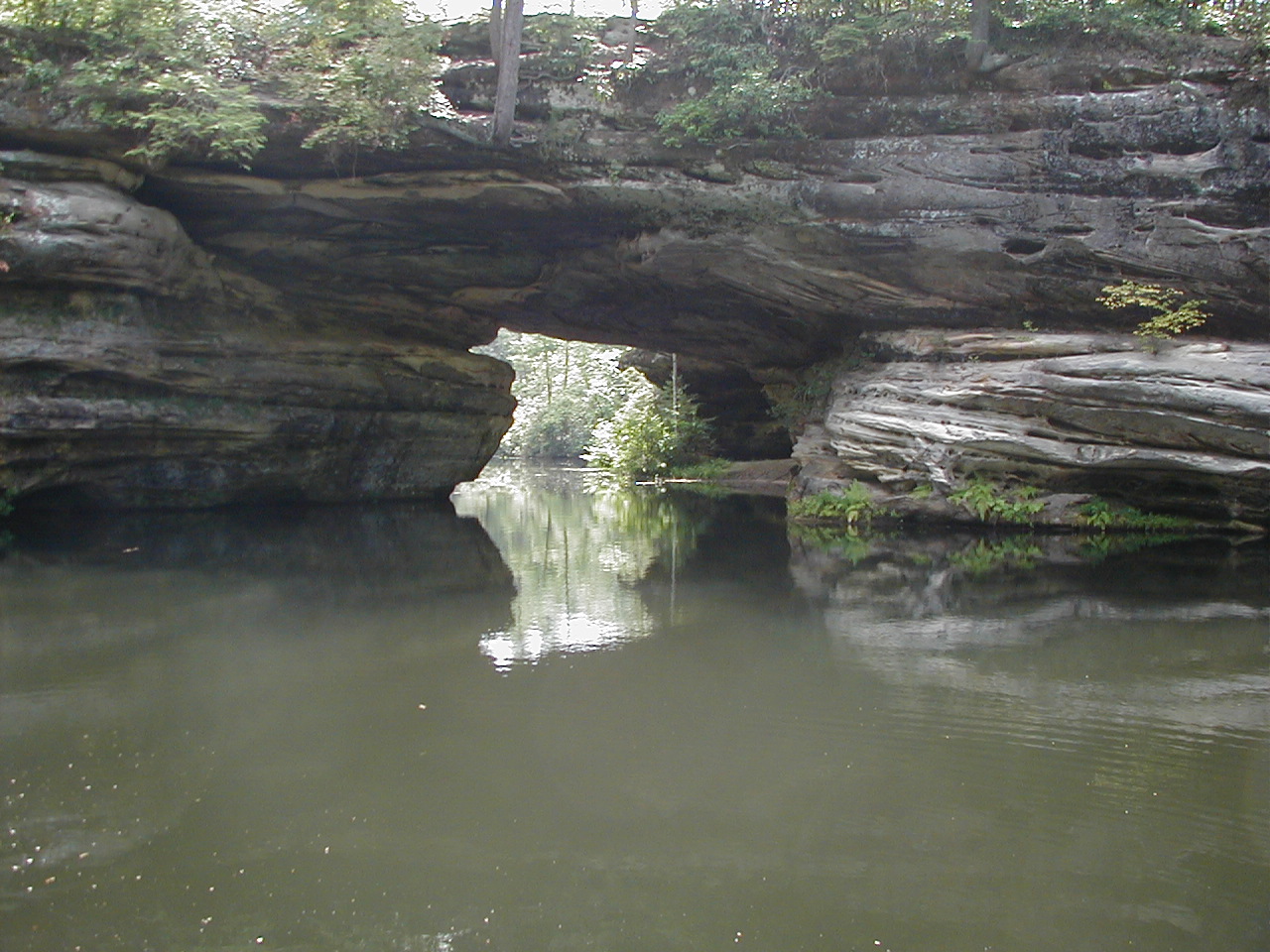 Lake Trail is a 1.55-mile loop around the lake. Rated easy, it's an excellent place for a family hike.

Hazard Cave Trail is an easy (and kid-friendly) 1.6-mile loop along a sandstone bluff, featuring neat rock formations, including Hazard Cave. On summer nights, you might even be able to see the cave's unique version of "glow worms."
You can't write about walks and hikes in our area without mentioning Rock Island State Park. The Caney Forge Gorge site inside the park is a limestone gorge below the Great Falls Dam. The area is filled with waterfalls, natural pools and walking paths. Trails range from .15 miles to 3 miles, and hikes are rated moderate to strenuous.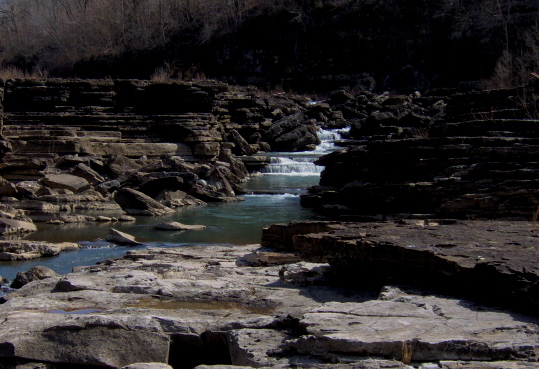 One of the easier trails is the Collins River Nature Trail. This walk in the woods is a 2.6-mile loop. Be on the lookout for remnants of early frontier homesites and old cemeteries.

If you are waterfall hunting, try the Twin Falls and Downstream Trail. This moderate 1.7-mile trail is an out-and-back hike. It has views that one hiker called, "oh wow moments."
There are many great places to walk in the Upper Cumberland, no matter your idea of a perfect walk. So get out there and start enjoying the benefits of walking this spring!
Medically reviewed by: Dr. Seth Means.
Sources and Resources:
How much physical activity do adults need?
https://www.cdc.gov/physicalactivity/basics/adults/index.htm
Why is Walking the Most Popular Form of Exercise?
https://www.heart.org/en/healthy-living/fitness/walking/why-is-walking-the-most-popular-form-of-exercise
Best Trails in Tennessee
https://www.alltrails.com/